News from the 2022 Season
WEC SEBRING : PUTING UP BIG POINTS TO START THE SEASON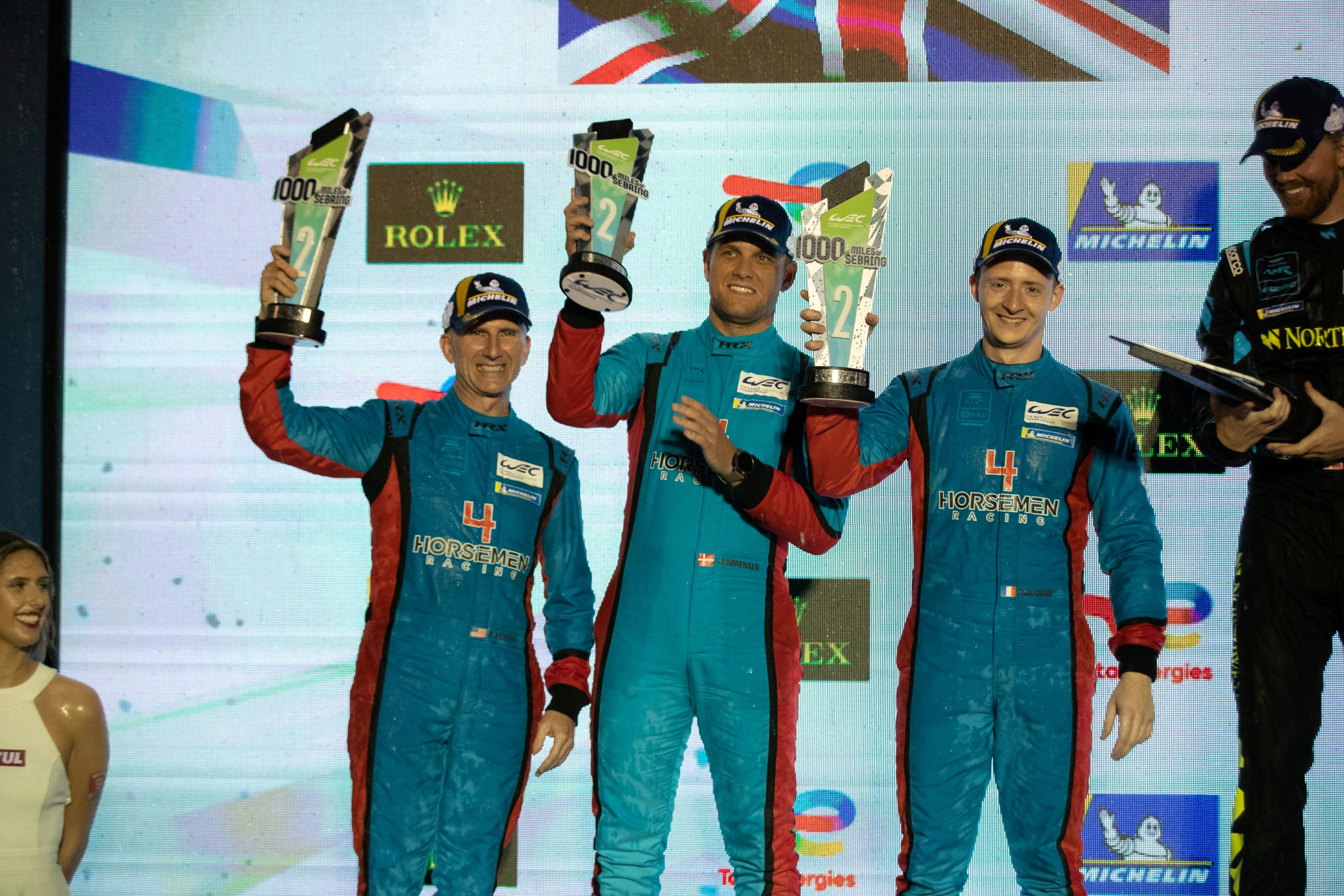 After a particularly long winter without a day of testing, the first race of the season was in Sebring in the State of Florida. New season, new goals, Florian joined the TF-Sport team with Ben Keating and Marco Sørensen to fight for the title of World Endurance Champion in the GTE ProAm category.
It was very difficult to judge the performance of the competitors before qualifying in this championship because the the manufacturers' cars are rebalanced. Everyone hides their game so as not to see their performance and how it is changed in the future.
Only one pilot out of the three completes the qualifications, it is the Bronze pilot, or "the gentleman". In Florian's crew, it was Ben Keating who qualified with a remarkable pole position for the start of the 1000 Miles of Sebring, i.e. 8 hours of racing.
The Bronze driver also took the start, the first three hours of racing were shared by the Bronze and Florian. This start to the race was very difficult with the car degrading the rear tires enormously. From the middle of the race, the track had more and more grip and this degradation improved. It was then that Florian was able to do a two-hour double stint before handing over the car to third driver Marco Sørensen. He was only able to do one hour of racing before a premature end to the race due to the weather.
Indeed the last hour of racing could not be completed due to a violent storm that hit the Sebring circuit. The crew therefore finished in a good second place for this good start to the championship. Next race on the Belgian circuit of Spa-Francorchamp.