News from the 2020 Season
GTWC IMOLA : Beginning of the season with something new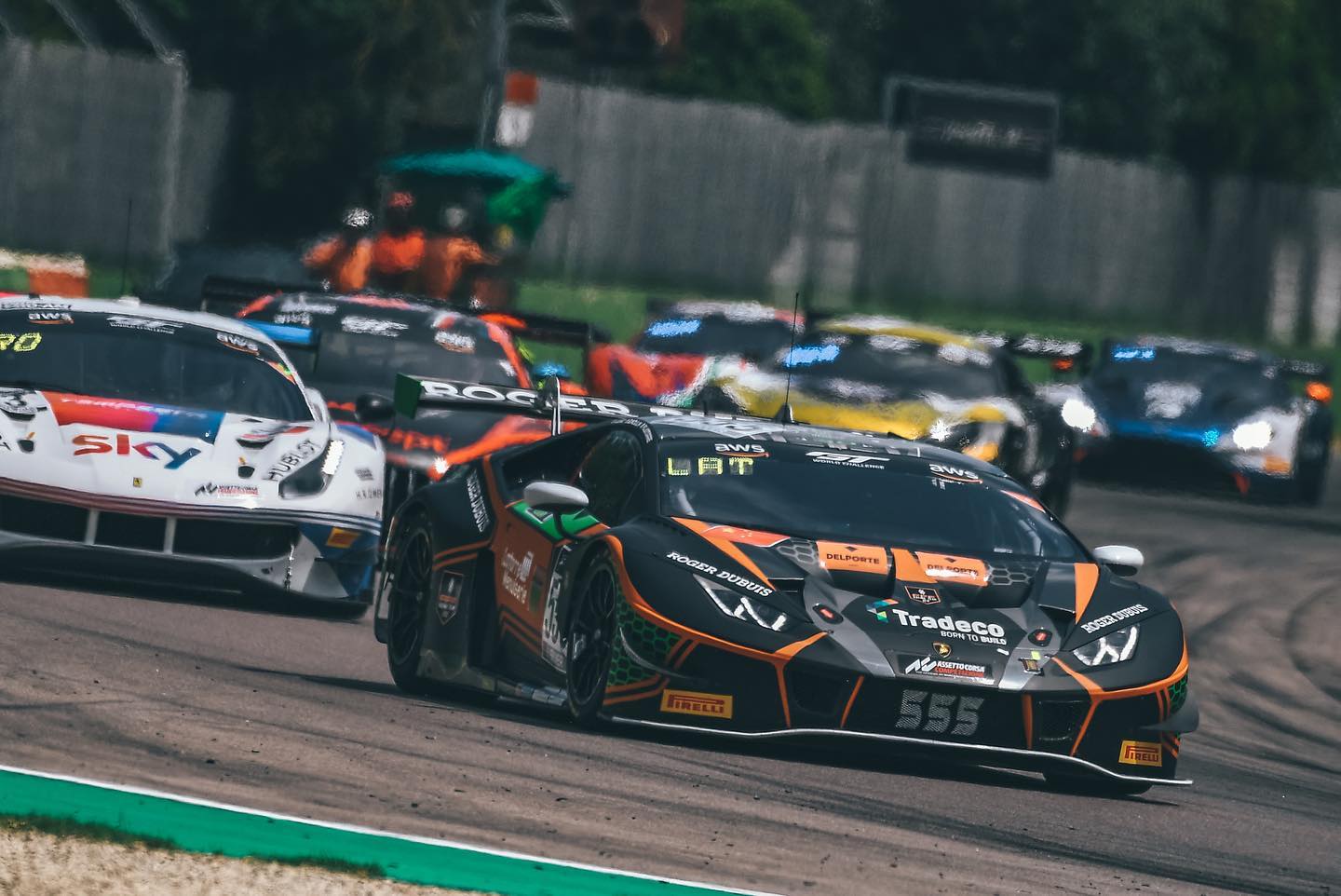 The events at the start of 2020 have greatly changed the start of the season. The new calendar offered the first race of the GT WORLD CHALLENGE EUROPE ENDURANCE championship on the 25th and 26th of July on the Imola circuit. It was Florian's very first high-level endurance race in the FFF Orange 1 Racing Team supported by Lamborghini. He teamed up with Batiste Moulin, Belgian driver, and the Italian Andréa Amici, who replaced Taylor Proto currently stranded in the United States.

The GT3 World Challenge Endurance Europe calendar is a championship that will take place over 4 race weekends. This first round is a 3-hour event made up of a crew of 3 drivers. The car competes for the SILVER classification (FIA classification reserved largely for young beginners in endurance races).
The goal for this year is to learn all the specifics of this new environment and to get as much experience as possible in this new racing format.
The pre-season testing, having been cut short, left Friday as an important day and at the same time allowed André Amici to be welcomed. It consisted of 3 hours of testing to be shared between the 3 pilots. This day highlighted the weakness in the performance of Lamborghinis and those for all the teams present, including the PRO cars. This championship is multi-brand, so the organizing bodies at certain times of the season balance the performance between the brands. Currently, Lamborghinis are quite at a disadvantage and suffer severely from the performance aspect to compete at the forefront.
Saturday was very busy with two more free practice sessions followed at the end of the day by 3 qualifying sessions of 20 minutes (one per driver). The average of the 3 times determines the place on the starting grid. Florian achieves the 6th lap in the SILVER classification and the 23rd overall. With the cumulative performance of his teammates, he took the start of the race in 10th place in SILVER and 31st overall.
This circuit, quite restrictive for the mechanics and also complicated for overtaking resulted in a very eventful race with the presence of several Safety Car and penalties for a large number of cars. For a first endurance race, Florian's car saw the finish in 5th position in the SILVER classification and 21st overall out of 45 cars.
Even though the performances were not at the expected level, the experience gained was very important and prolific. Florian who took the start (rolling start) in the middle of 46 very compact cars, put together a good and very eventful stint allowing the car to start its ascent well.
The next race will be held at the Nurburing F1 circuit in Germany for a 6-hour race on September 5th and 6th.