The objective of the 2020 season will be to learn and progress in GT3 endurance. This passage, as a team, after 4 seasons in sprint racing requires knowledge and experience that Florian will quickly acquire within his new team : FFF Racing and with the professional drivers of Lamborghini Squadra Corse.
At the age of 23, Florian presents an atypical and unusual career.
Indeed, at the young age of 5, Florian received the diagnosis. Florian suffers from leukaemia. Everything seemed to brutally stop for him.
The beginning then, of his first fight, which would last 3 years between hospitals, suffering, chemotherapy treatments... In return for all these struggles, Florian discovered a passion for sports racing. At first at the hospital, with his video games console, then little by little while discovering karting as a hobby, then in competition thanks to advice from pros that found him during the course of the "France Loisir" cup in 2007 where, in the final, he finished a magnificent 3rd place.
His early maturity acquired from his daily struggle gave him a competitve spirit noticed by all!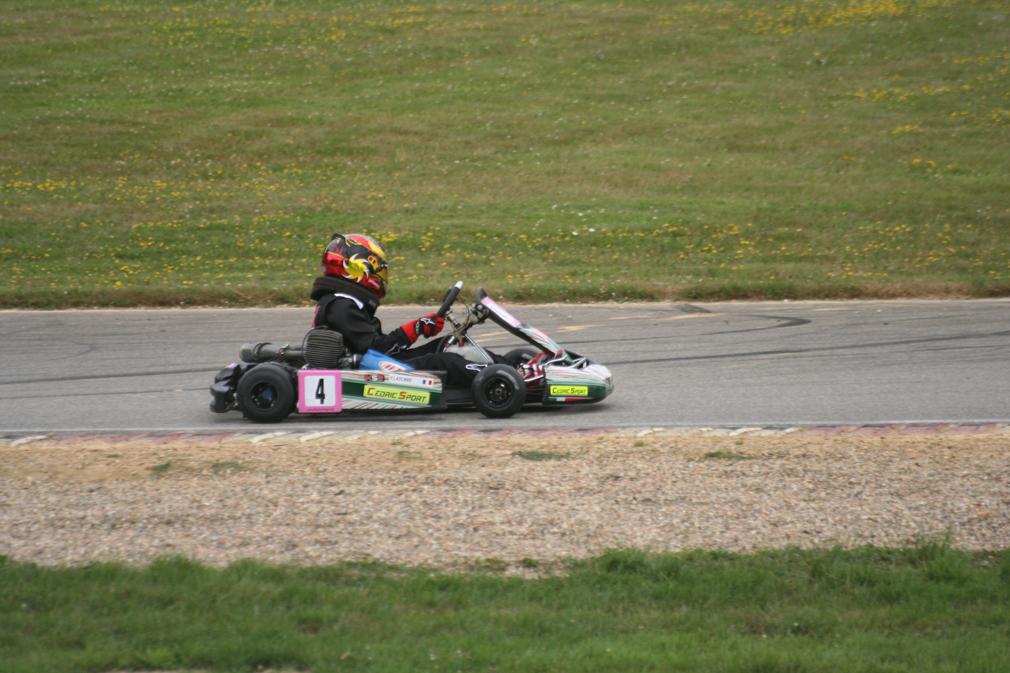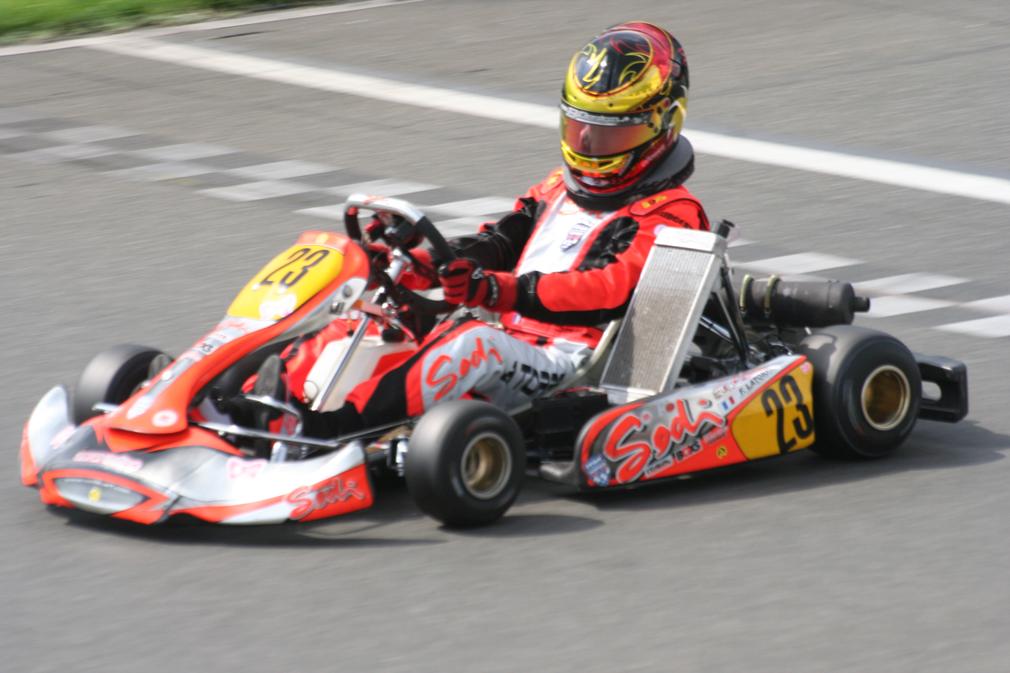 "PASSION" is too week a word for Florian.
All the direction that he gives in his life goes towards one objective: Becoming a professional racer!
In 2008 and 2009, Florian did karting at junior competition level. 2009 was the breakthrough year, with 5 victories in national races, one of which a victory in a round of the French Championship.

Florian attracts attention ...
It was first of all the FFSA (Fédération Française du Sport Automobile) which selected him in 2010 in the French youth team.
This was followed up by one of the biggest kart constructors in the world, SODI, who became interested by him: Signing a contract with him in their official team for the Florida Cup in the USA and in 2011 in their junior team in Belgium for a European and worldwide programme.
Thus followed a year of accolades with the Belgian KF3 title, the victory in the European challenge and at the world's X30 junior.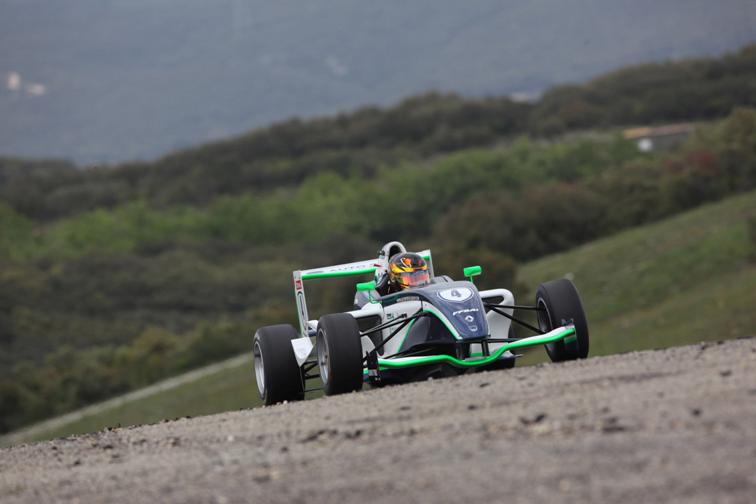 In 2012, after only 4 seasons,
Florian says his goodbyes to karting and gets settled into a single seater for the F4 French championship.

For the 2013 season, Florian was offered a magnificent challenge with his participation in the North American championship: USF 2000 Road To Indy
After a first success with the AutoSport Academy in 2012, Florian crossed the atlantic several times that season to discover the American circuit features and the atmosphere of this prestigious championship and, as early as his first season, got himself to the podium at Toronto (Canada), finishing a superb sixth place in the general ranking.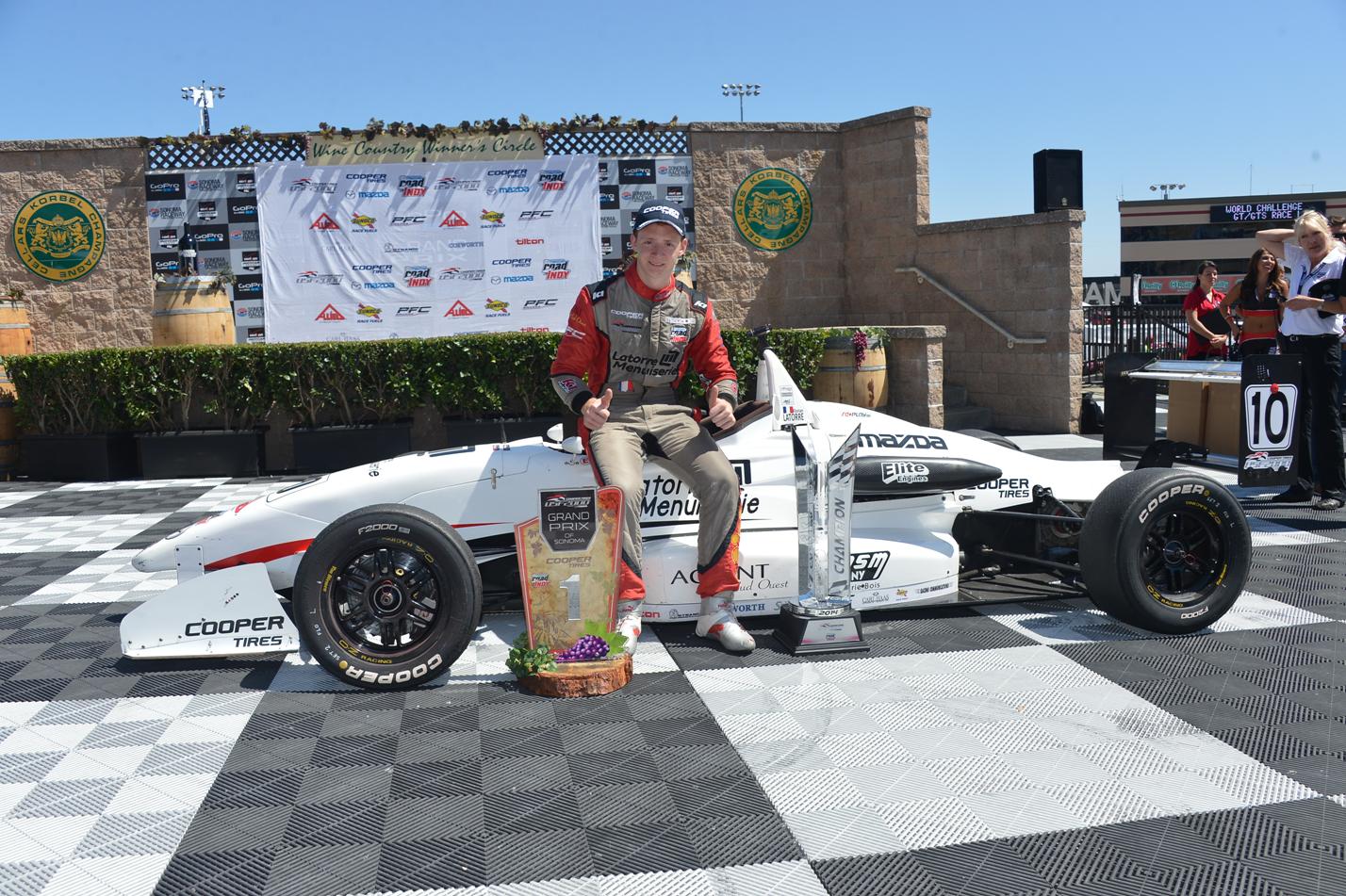 In 2014, for his second season in USF2000
he become United States Champion after winning the championship with 3 victories, 8 podiums and 10 poles out of 14 races!!

In 2015, despite very positive results with 1 win, 3 podiums and 1 pole, Florian decided to reorient andbecomes Hope Porsche Carrera Cup France 2016.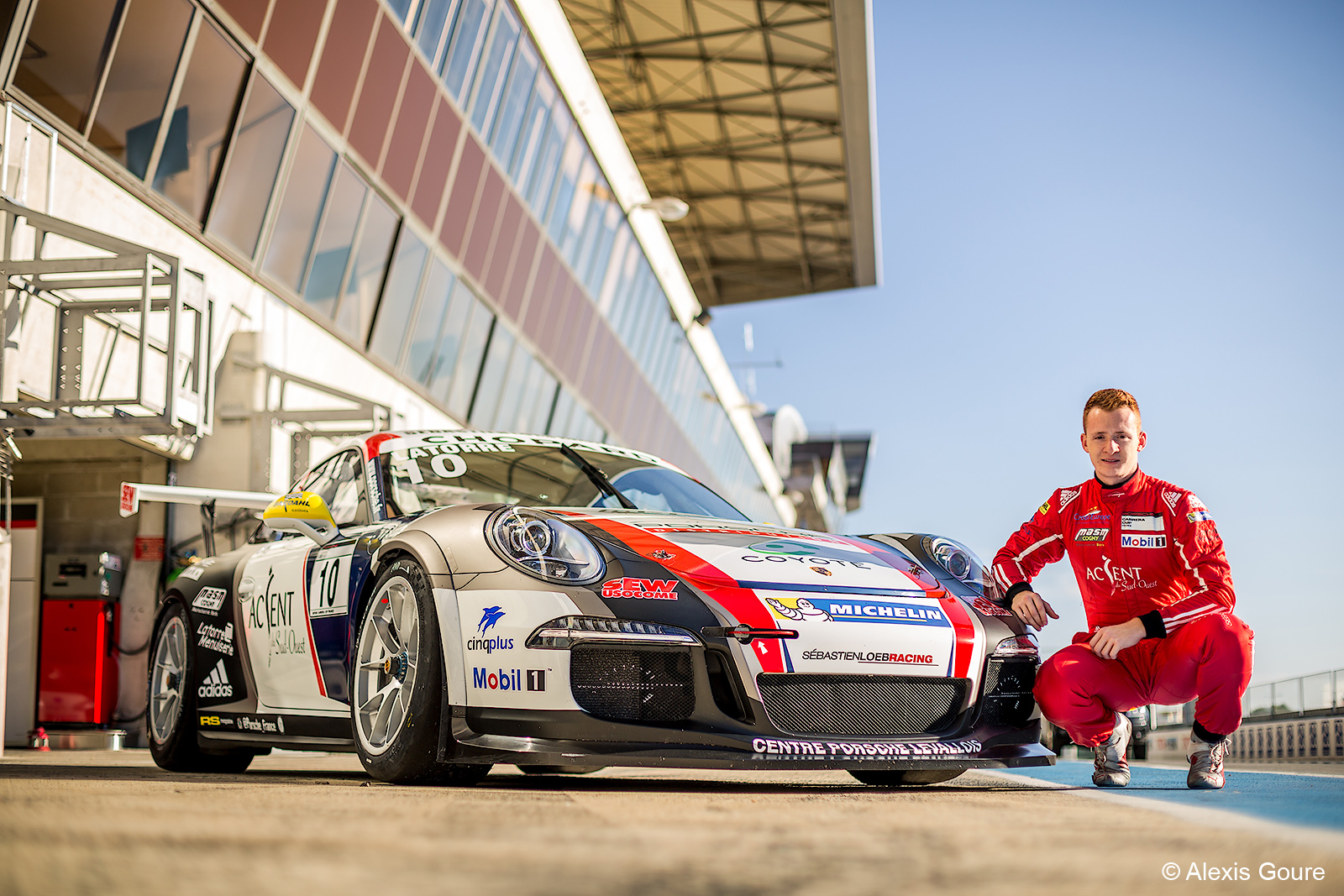 In 2016, his first season racing the GT, was highly sucessful. Florian was selected as the Porsche France hopeful, and finished his season as the best rookie and 3rd in the overall standings. Florian is just as motivated as ever for the 2017 season and is looking to show that Porsche France has made the right choice.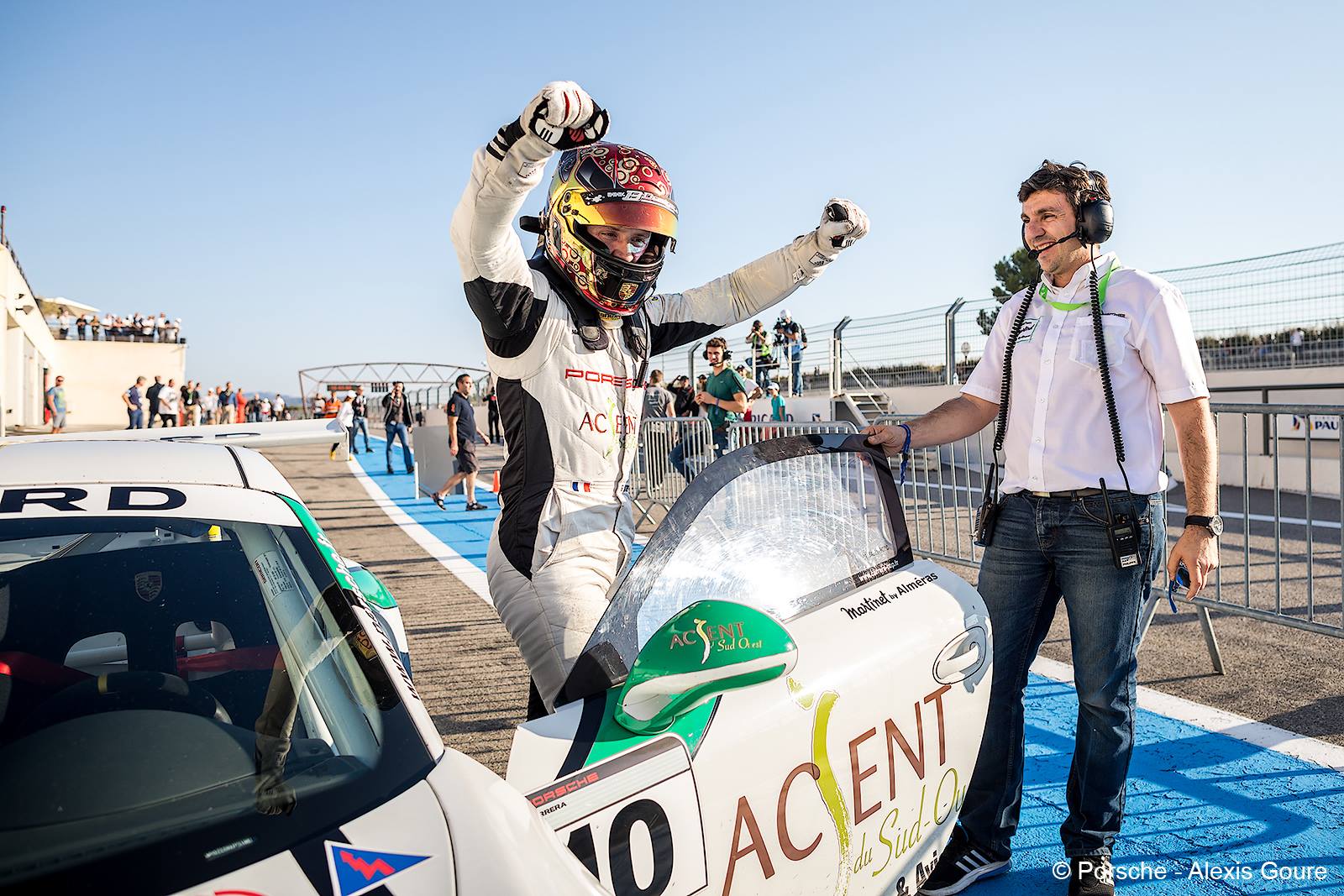 In 2017, his second season with PORSCHE CARRERA CUP FRANCE, allowed Florian to win several podiums and finish 3rd in the overall classifications.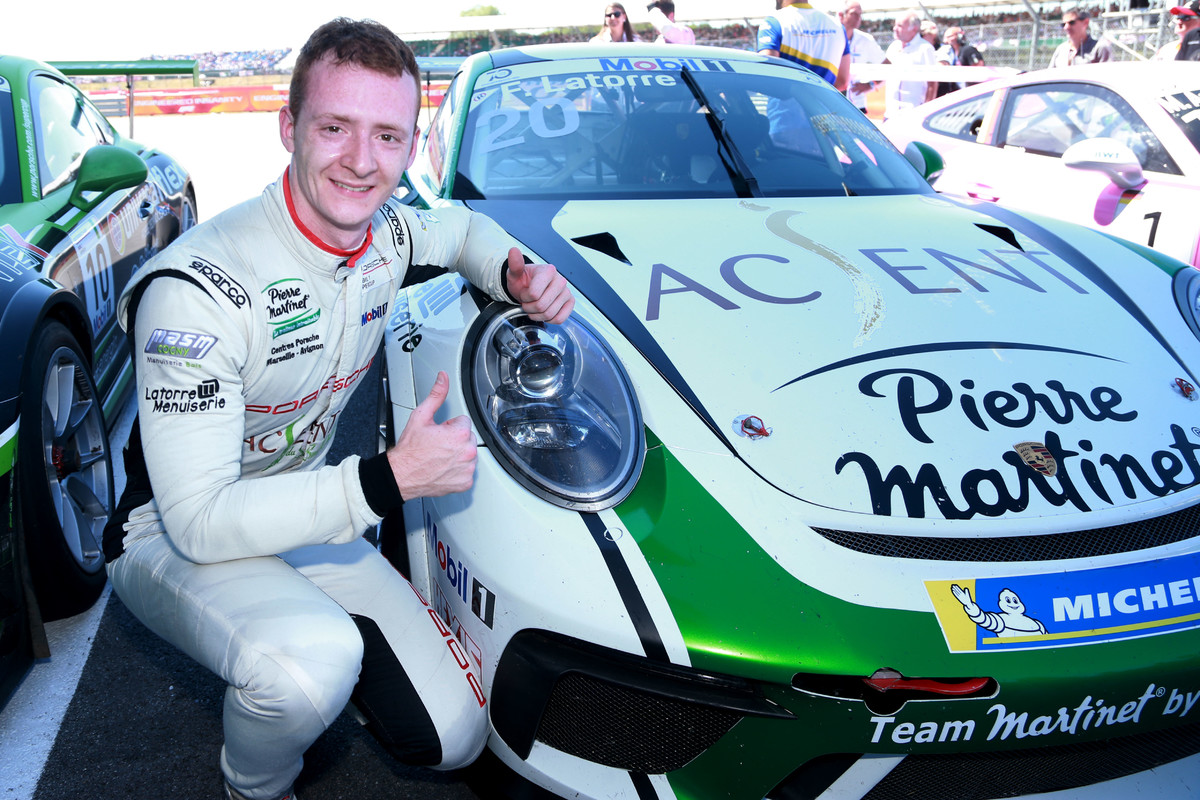 In 2018, after his first participation in the Porsche Mobil1 Supercup, Florian won the Rookie Championship. He also took 6th place in the overall standings with 1 podium placement at Spielberg and a victory at Silverstone.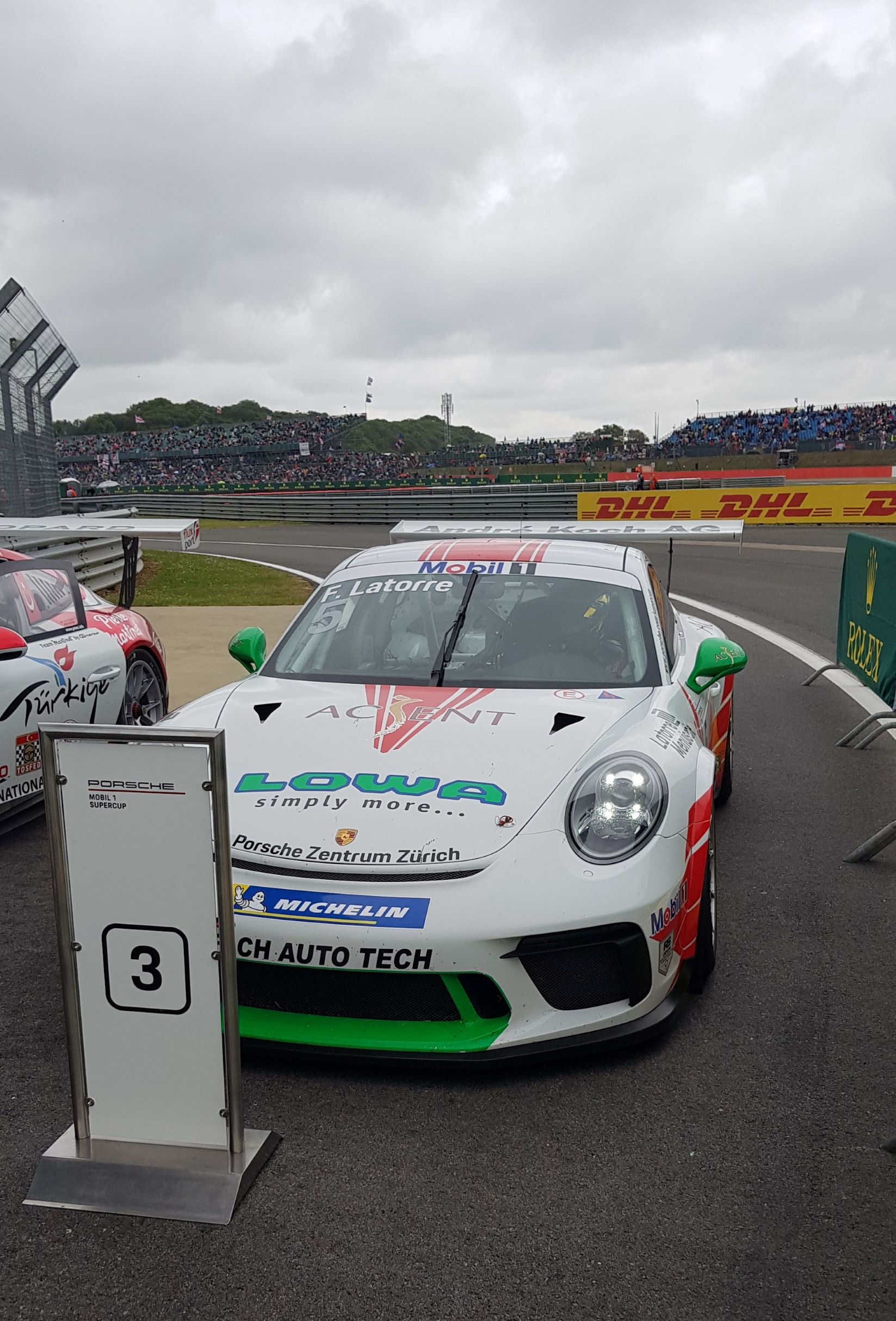 In 2019, Florian benefited from a double program. He finished Vice-Champion of France in the Porsche Carrera Cup and 5th in the Porsche Mobil1 Supercup Championship with a total of 10 podiums and 4 victories.












ACHIEVEMENTS